FTC Sends Nearly $5 Million in Refunds to People who Lost Money to Cramming Scheme
The Federal Trade Commission is sending refund checks totaling nearly $5 million to people who lost money to a cramming scheme that added charges to their home phone bills without their permission.
The refunds stem from money the FTC collected from a group of defendants who admitted that they violated a 1999 FTC settlement order that prohibited them from unauthorized billing. For years, the defendants, Billing Services Group (BSG), operated as a phone billing aggregator, passing charges from third parties to telephone companies so that those charges could be placed on consumers' landline telephone bills. The defendants admitted that they did not vet the charges before processing them and did not investigate consumer complaints about unauthorized charges.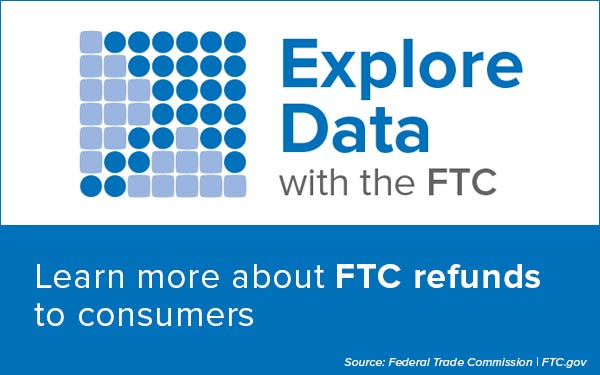 The FTC will be sending 86,752 checks averaging about $56 each. People who receive checks should deposit or cash them within 90 days, as indicated on the check. Recipients who have questions about their checks can call the refund administrator, Epiq, at 800-591-4238. The FTC never requires people to pay money or provide account information to cash a refund check.
The FTC's interactive dashboards for refund data provide a state-by-state breakdown of FTC refunds. In 2020, FTC actions led to more than $483 million in refunds to consumers across the country, but recently the United States Supreme Court ruled the FTC lacks authority under Section 13(b) to seek monetary relief in federal court going forward. The Commission has urged Congress to restore the FTC's ability to get money back for consumers.
The Federal Trade Commission works to promote competition and to protect and educate consumers. You can learn more about consumer topics and file a consumer complaint online or by calling 1-877-FTC-HELP (382-4357). For the latest news and resources, follow the FTC on social media, subscribe to press releases and read our blogs.
CONTACT INFORMATION
Contact For Consumers:
Media Contact:
https://www.ftc.gov/news-events/press-releases/2021/09/ftc-sends-nearly-5-million-refunds-people-who-lost-money-cramming