Operators of Business Opportunity Scheme That Falsely Promised Big Earnings will be Banned from Offering any Business or Investment Services, Under FTC Settlement
The operators of a scheme that falsely promised participants could earn large sums of money from memberships sold to other participants will be permanently prohibited from engaging in any future business and investment opportunity as part of a settlement with the Federal Trade Commission.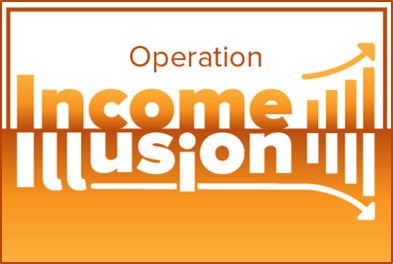 In a complaint first announced in November 2020 as part of the Operation Income Illusion crackdown on work-from-home and employment scams, the FTC alleged that Digital Income System, Inc., and five individual defendants falsely told consumers they could earn commissions from the sale of memberships in the defendants' programs. For example, the website stated, "Consumers will earn between $500 and $12,500 per sale," and "Every time one of our professionals closes a sale on your behalf, we will send you a huge commission check right to your doorstep."
The defendants allegedly charged consumers between $1,000 and $25,000 for Digital Income System's memberships, which gave consumers access to their own website where they could earn commissions from the sale of memberships to other consumers. Despite these promises, the vast majority of consumers who paid the defendants never earned substantial income, and in fact many consumers earned nothing, the FTC alleged.
The settlement is part of the Commission's ongoing efforts to target those who trick people into handing over their money with the false promise of big earnings.
Under the settlement with the FTC, Digital Income System, along with its owners Derek Jones Foley and William Foley and promoter Jennifer Hedrick are permanently prohibited from creating, advertising, marketing, promoting, offering for sale, or selling any business or investment opportunity or misrepresenting the amount of money someone can earn from any type of business; prohibited from assisting anyone else in such activity; and prohibited from owning any financial interest in a business engaging in such activity.
The settlement also imposes a nearly $3.6 million judgment against Digital Income System and Derek and William Foley and a $217,426 judgment against Hedrick. The judgments will be partially suspended, due to the defendants' inability to pay the full amount, after all four defendants turn over various assets. If they are found to have misrepresented their finances, they will be required to pay the full amount.
A default judgment was entered on March 23, 2021, against two additional defendants who promoted the scheme, Christopher Brandon Frye and Kaitlyn Scott, that includes similar requirements. It also includes a $600,000 monetary judgment against Frye and $171,500 against Scott.
The Commission vote approving the stipulated final orders with Digital Income System, Derek and William Foley, and Jennifer Hedrick was 4-0. The FTC filed the stipulated final orders in the U.S. District Court for the Southern District of Florida. The Court approved the final orders on July 1, 2021.
NOTE: Stipulated final orders have the force of law when approved and signed by the District Court judge.
The Federal Trade Commission works to promote competition and to protect and educate consumers. You can learn more about consumer topics and report scams, fraud, and bad business practices online at ReportFraud.ftc.gov. Like the FTC on Facebook, follow us on Twitter, get consumer alerts, read our blogs, and subscribe to press releases for the latest FTC news and resources.
CONTACT INFORMATION
Media Contact:
Staff Contact:
https://www.ftc.gov/news-events/press-releases/2021/07/operators-business-opportunity-scheme-falsely-promised-big