FTC Sends Refunds Totaling More Than $9.1 Million to Customers Defrauded by Deceptively Marketed "Amazing Wealth System"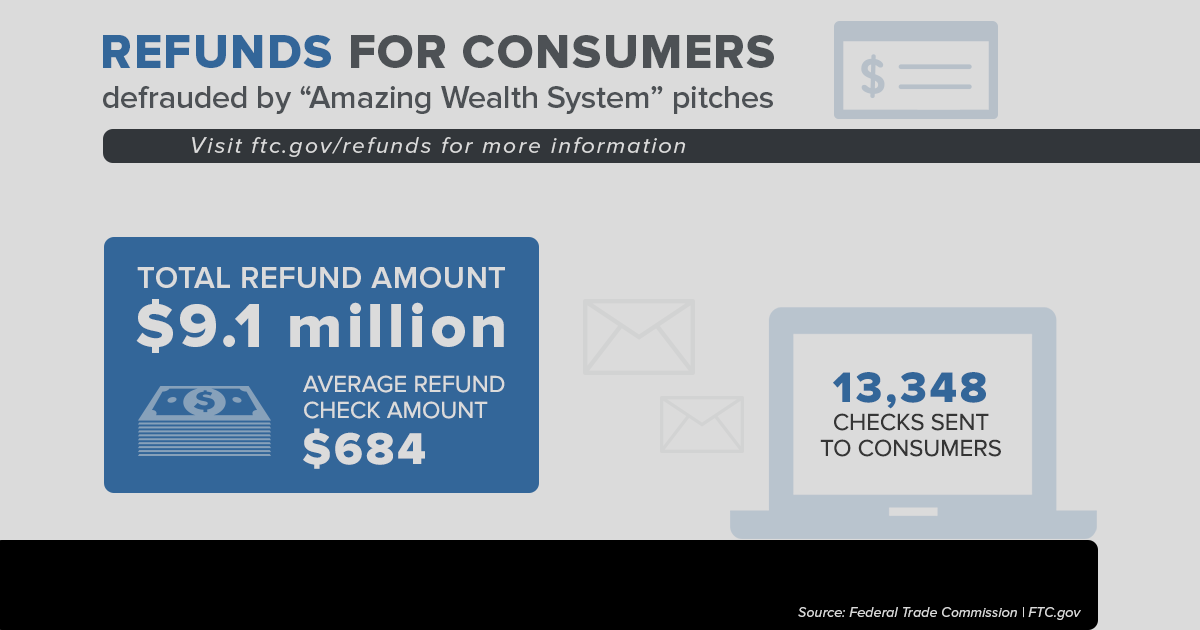 The Federal Trade Commission is mailing checks and sending PayPal payments totaling more than $9.1 million to customers who paid for an "Amazing Wealth System" workshop.
According to the lawsuit brought by the FTC, the defendants, FBA Stores and related companies and individuals, falsely claimed their "Amazing Wealth System" would enable people to create a profitable online business selling products on Amazon. However, the defendants had no affiliation with Amazon.com, buyers did not earn the advertised income, most consumers lost significant amounts of money, and many of the customers experienced problems with their Amazon stores, including losing their ability to sell on Amazon.com.
The FTC is sending checks to 13,348 customers with an average refund amount of $684.24. Those who receive checks should deposit or cash their checks within 60 days. People who paid for workshops from FBA Stores and related companies but did not receive a refund, should contact the refund administrator at the number below.
The FTC never requires people to pay money or provide information to cash a refund check. Recipients who have questions about this refund program should contact the refund administrator, JND Legal Administration, at 1-888-383-3027.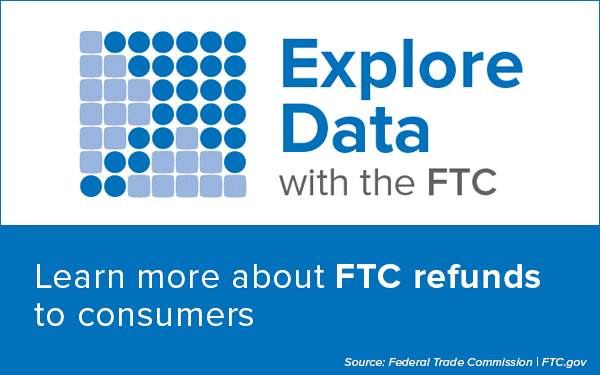 The FTC's new interactive dashboards for refund data provide a state-by-state breakdown of these refunds, as well as refund programs from other FTC cases. In 2019, FTC actions led to more than $232 million in refunds to consumers across the country.
The Federal Trade Commission works to promote competition, and protect and educate consumers. You can learn more about consumer topics and file a consumer complaint online or by calling 1-877-FTC-HELP (382-4357). Like the FTC on Facebook, follow us on Twitter, read our blogs, and subscribe to press releases for the latest FTC news and resources.
CONTACT INFORMATION
Media Contact:
Staff Contact:
https://www.ftc.gov/news-events/press-releases/2020/08/ftc-sends-refunds-totaling-more-91-million-customers-defrauded