FTC Returns More Than $3.7 Million To Consumers Harmed by Online Lender Avant
The Federal Trade Commission is returning more than $3.7 million to consumers who lost money because of unfair and deceptive loan servicing practices by online lender Avant, LLC.
The FTC sued Avant in April 2019, alleging that the company falsely advertised that it would accept payments by credit or debit cards, when in fact it did not. This often resulted in customers being charged additional interest on their loans as they tried to arrange a different form of payment. The FTC also alleged that the company withdrew money from customers' bank accounts or charged their credit cards without authorization, failed to properly and timely credit payments made by check, provided deceptive payoff quotes to customers, and tried to collect more money than the quoted payoff amount.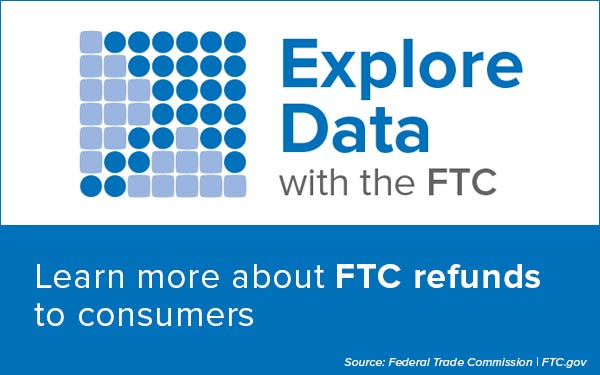 The FTC is sending checks to 17,367 consumers who were harmed by Avant's practices. The average payment amount is $216. People who receive checks should deposit or cash them within 90 days, as indicated on the check.
Recipients who have questions about their refund, as well as consumers who believe they are eligible for a refund but did not receive a check, should call the refund administrator, Rust Consulting, at 877-625-9420. The FTC never requires people to pay money or provide account information to get a refund.
The FTC's interactive dashboards for refund data provide a state-by-state breakdown of FTC refunds. In 2020, FTC actions led to more than $483 million in refunds to consumers across the country, but the United States Supreme Court ruled in 2021 that the FTC lacks authority under Section 13(b) to seek monetary relief in federal court going forward. The Commission has urged Congress to restore the FTC's ability to get money back for consumers.
The Federal Trade Commission works to promote competition, stop deceptive and unfair business practices and scams, and educate consumers. Report fraud, scams, or bad business practices at ReportFraud.ftc.gov. Get consumer advice at consumer.ftc.gov. Also, follow the FTC on social media, subscribe to press releases, and read the FTC's blogs.
CONTACT INFORMATION
Contact For Consumers:
Media Contact:
https://www.ftc.gov/news-events/press-releases/2022/01/ftc-returns-more-37-million-consumers-harmed-online-lender-avant