FTC Sends Refund Checks Totaling More Than $700,000 to Small Business Owners Defrauded by Deceptive Robocalls
The Federal Trade Commission is mailing refunds totaling more than $700,000 to small business owners who were deceived by a robocall scheme.
According to the FTC, the defendants, operating as Pointbreak Media, Modern Spotlight, National Business Listings, and Modern Source Media, called small business owners, claimed to be acting on Google's behalf, and threatened that Google would label their businesses "permanently closed" unless they spoke with a "Google specialist."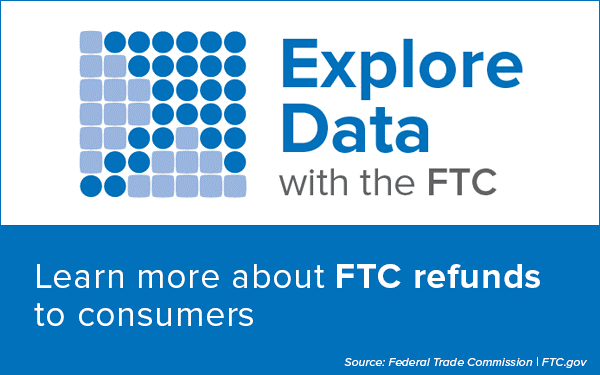 The defendants' telemarketers then told the small business owners that the defendants could "claim and verify" the business owners' Google listing and ensure it would appear prominently on the search engine, for a one-time fee ranging from $300 to $700. The court found that these claims were false.  
The FTC is sending refunds to 4,467 small business owners with an average refund amount of $158.32. Those who receive checks should deposit or cash their checks within 60 days. If you were charged by Pointbreak Media or related defendants but did not file for a refund, please contact the refund administrator, JND Legal Administration, at 1-833-928-2553.
The FTC never requires consumers to pay money or provide information to cash refund checks. Recipients who have questions about this refund program should contact JND at the number above.
The FTC's new interactive dashboards for refund data provide a state-by-state breakdown of refunds. In 2019, FTC actions led to more than $373 million in refunds to consumers across the country.
The Federal Trade Commission works to promote competition, and protect and educate consumers. You can learn more about consumer topics and file a consumer complaint online or by calling 1-877-FTC-HELP (382-4357). Like the FTC on Facebook, follow us on Twitter, read our blogs, and subscribe to press releases for the latest FTC news and resources.
CONTACT INFORMATION
Media Contact: